Lescht Erënnerungen schafen
A last chance to go home, to say goodbye to your pet, a trip to the lake, to watch sunset, or even go to a concert or a sports match. A last chance to meet with friends, family, to join a wedding, your childs performance. When you are terminally ill, every moment counts. 
Our goal is to help immobile terminally ill people to get the most out of that moment. One that makes happy, hopefully able to forget being sick, hospitals, treatments, and the approaching definite goodbye for a moment.
A fulfilled wish is the most beautiful thing there is: a precious memory to cherish. For our service users, for their loved ones and for the volunteers who made the wish possible.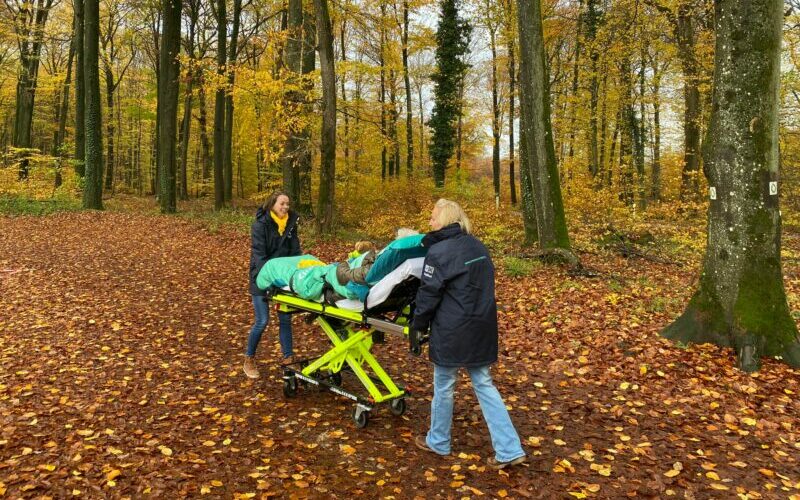 We are Ambulanz Wonsch ASBL. This name is based on the idea of fulfilling the last wishes of terminally ill patients with the help of volunteers and our own ambulances.

There are still too many patients who die without being able to complete things in this final phase of their life. One of the causes is the inability to realise certain wishes because the patient is no longer mobile and other existing facilities fall short… read more
Ambulanz Wonsch's mission
Ambulanz Wonsch's mission is to give people who are in end-of-life care and bedridden, the resources,
specialist transport and medical care they need to make memories and fulfil their final wish.
Would you like to make one or more wishes reality?

Please make a donation via IBAN:LU08 0030 3594 0251 0000 BIC Code: BGLLLULL attn. Ambulanz Wonsch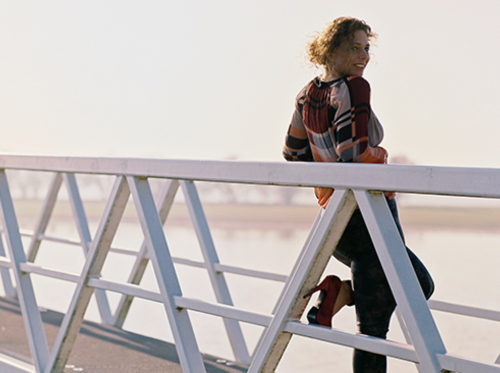 Meet Yvette: a beautiful, smart lady, about 40 years old, mother of 4, and a love for her job and life. Strong and fiercely she defeated cancer, so we all thought. She returned to work and life happily but intense headaches forced her to go back to her doctor again. Diagnosis: head tumours. Prognosis: only a few weeks.
While everyone was lost for words, Yvette remained very brave and accepted that she had to let go. Her colleagues contacted 'Ambulance Wens' to ask for the fulfilment of her last wish. 

When she initially heard the ambulance wish organization was arranged, she had been upset. Afterwards, she stated: "Although I thought I could do this by myself, because of the ambulance team, I could truly enjoy this day: it was everything I needed."  
For one last time, she went to the city where she was born and raised. She visited her old school, the café she used to go to when she was younger. She went to her parent's place and in the presence of loved ones, she could rest, simply be home, be a daughter, lie on a couch, was able to pet the dog. A moment of normality and comfort in the limited time she had left.
 In addition, as she used to be a dancer, she went to the theatre where she once danced. There, while lying on the ambulance stretcher, she danced her last dance with her former dance teacher – a big smile on her face.
Seeing that smile on her face, the joy she felt, the love she was surrounded by, Karen van Hout now fully realized the impact of the work of Ambulance Wens Netherlands. The power of fulfilling people's last wishes, giving them a brilliant day, one more time.
Days like these are a welcome bright moment in the hard period they must go through. These days are filled with wonderful experiences and beautiful memories to cherish.
Having experienced the magic and now knowing there is a possibility to make something that seems impossible possible, realizing the impact it has on both the patient and the family, we are excited to welcome this heartwarming charity to Luxembourg.
"Although I thought I could do this by myself, because of the ambulance team, I could truly enjoy this day: it was everything I needed"
Wish stories "around the world"
The Ambulanz Wonsch initiative is based on a Dutch model – Stichting Ambulance Wens. Fifteen years ago, during a delay in transferring a patient called Mario Stefanutto, Kees Veldboer (an ambulance driver in the Netherlands back then) asked if there was anywhere he would like to go.
The retired seaman told him he would love to see the harbour of Vlaardingen one more time. Kees didn't think twice and drove Mario to the harbour. During that trip, Kees asked Mario if he would like the opportunity to sail again… Read more
Mario's words: "It fills me with joy to know that there are still people who care about others. From what I experienced this gesture, to fulfil my wish had a huge impact on me."

If you wish to use our service, or you know someone who has a last wish, then please complete our application form on the website and we will respond to you as soon as we can. 
All Ambulance Wishes are FREE of charge. However, the Ambulanz Wonsch cannot do this without donations from numerous generous people, associations, and companies.

We are always looking for volunteers: Paramedics, Medical Practitioners, Professional drivers, Photographers, Videographers, Fundraisers, Office volunteers, Translators, and more.